Telerobotics as a form of social interaction
Our interactive online platform as answer to the Covid pandemic is online! Wait for updates when our robots are online for you!
As designers and inventors of participatory robot projects in which the relationship between man and machine(s) is researched, the interactive component and contact with other people play a major role. In times of self-isolation and social distance, direct contact takes place only rarely, if at all. We investigate online interaction which digitally links physical spaces, people and our Empathy Swarm. Other robots will soon inhabit the Telehabitats too 🙂
Check out our Telehabitats in which you can collectively experience a different physical space through the robotic avatars.
Thanks for support from the stipend program for artists of North Rhine-Westphalia!
---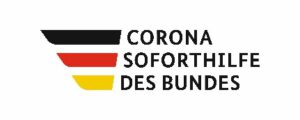 The project is supported by Stipendienprogramm NRW für Künstler*innen as part of "Telehabitats".