We are happy to be part of the grand finale of EMAP/EMARE at werkleitz with our Empathy Swarm!
Due to the Covid pandemic, the final group show with all the artists could not happen as a great meet-up, so we are happy to have Empathy Swarm – Telehabitats ready to be online during the festival dates.
Werkleitz Festival 2021 – move to… bodydata spheres will take place the following weekend! Have a  look at the fantastic program!
Empathy Swarm will be inhabiting their Telehabitats:
Friday 02.07.21 18:00 – 21:30
Saturday 03.07.21 19:30 – 23:00
Sunday 04.07.21 13:00 – 16:30
Come online or see the hybrid installation at Halle!
Thanks to werkleitz for this great collaboration! And it is great to be part of EMAP / EMARE!
Also thanks to the stipend program for artists of North Rhine-Westphalia to make Telehabitats possible!
---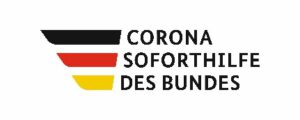 The project is supported by Stipendienprogramm NRW für Künstler*innen as part of "Telehabitats".