Telehabitats is a concept to create habitats for robotic artworks which can be experienced both physically and digitally. The online visitor can connect with a machine and interact with its physical surroundings while watching the resulting actions in a realtime video stream. Alternatively the online visitor can take the role of a spectator observing a very different lifeform similarly to viewing the realtime camera of a birds nest.
---
Empathy Swarm Telehabitats live from the BioMedia Exhibition @ ZKM Karlsruhe
The swarm is online every Friday – Sunday, 1 p.m. – 6 p.m. CET / CEST
Connect with the Empathy Swarm robots and have a peak live into the swarm's habitat at the current »BioMedia« exhibition at ZKM Karlsruhe. See visitors interact with the swarm and interact with them through the swarm. When the swarm is offline enjoy the memories of human-robot interaction by clicking on 'Watch Empathy Swarm'.
The online version Telehabitats enables visitors to connect virtually with one of the robots in the physical space from home and thus become part of the swarm. The movement of the cursor across the screen sets the path for the movement and it is possible to rotate the robot as well as to increase and decrease the distance to the rest of the swarm. The swarm reacts to the behavior of the connected robot as well as to visitors entering the habitat in the exhibition space at the ZKM.
Here you can also discover other online artworks and be guided through the online version of the BioMedia exhbition by an AI called bMEDIA. Or visit the artwork directly.
---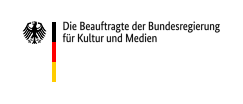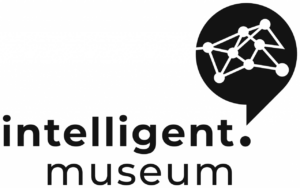 Funded by the Digital Culture Programme of the German Federal Cultural Foundation.
Funded by the Federal Government Commissioner for Culture and Media.
The work is developed in the framework of the "Intelligent Museum Residency" at ZKM and Deutsches Museum.