Saturn3 meets Empathy Swarm
in collaboration with KONEJNER, Zagreb
As kick-off of our EMAP/EMARE Residency in Croatia this summer, we spent 3 weeks working on Emotion Recognition, Psychophysics Machines and Sound Generation.
Łukasz Szałankiewicz aka Zenial joins us to perform at Izlog Festival on the 2nd of May. He will be the first one to use our emotion system prototype live on stage as part  of our Saturn3 setup.
---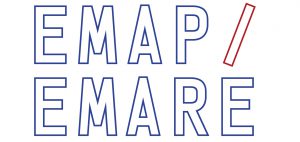 The work is coproduced at Kontejner within the framework of EMAP / EMARE and co-funded by Creative Europe.