We are very proud to announce that our Empathy Swarm is taking part in the »BioMedia« exhibition at ZKM Karlsruhe!
Empathy Swarm just fits in perfectly into »BioMedia – The Age of Media with Life-like Behavior«
Who or what defines on what is alive and what is intelligent? Can artificial forms of life be empathetic? How does cooperation of human beings and artificial agents look like? What ethical questions arise? The exhibition »BioMedia« invites visitors to learn about and discuss possible forms of cohabitation between organic and artificial forms of life.

from Biomedia webpage
Dates: Sat, 04.12.2021 – Sun, 28.08.2022
We developed a new generation of robots for this exhibition with more dynamic movements and 2 days battery life! We are very thankful to our sponsors BTG Elektronik and Eurocircuits for their support!
Thanks also to the Intelligent Musem Residency at ZKM where we worked on the intelligence of our lifeform!
Our swarm is looking forward to your visit!
Photo credits: Keyvisual from exhibition page © Katrin Hochschuh und Adam Donovan, Visual: The Rodina
---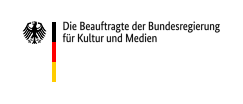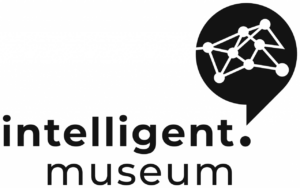 Funded by the Digital Culture Programme of the German Federal Cultural Foundation.
Funded by the Federal Government Commissioner for Culture and Media.
The work is developed in the framework of the "Intelligent Museum Residency" at ZKM and Deutsches Museum.