With the dear help of professor Zorislav Šojat from Ruđer Bošković Institute, Zagreb, we finally managed to make the robots smooth and silent. 🙂

Learning about interrupt functions to get the update rates of the WiFi communication and the sending of PWM values to the brushless DC motors  independent of each other!
See Robertina and Kryten rolling smoothly on the grey "NASA" floor of the studio, while the prototyping of the next generation is in full work mode
–  10 robots to be seen soon, with new body and battery management!
---

This project has been assisted by the Australian Government through the Australia Council, its arts funding and advisory body.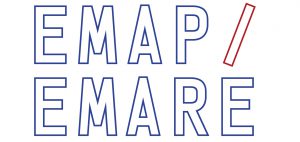 The work is coproduced at Kontejner within the framework of EMAP / EMARE and co-funded by Creative Europe.