This evening we had a nice distraction from working: Katarina Kolega from the Croatian National Radio came to talk with us about our work, robotics in music and more.
She came at the perfect moment to see the first Mega Tautophone ready to go, could smile into the camera and let some emotions synthesize first sound experiments.
We don't know when the interview will be broadcasted, but sure we will let you know 🙂
---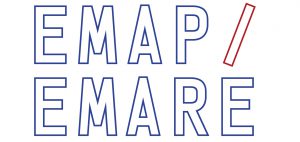 The work is coproduced at Kontejner within the framework of EMAP / EMARE and co-funded by Creative Europe.