As kick-off of our EMAP/EMARE Residency in Croatia this summer, we spent 3 weeks working on Emotion Recognition, Psychophysics Machines and Sound Generation.
This first stage will focus on the Emotion Recognition Software which we will use for Empathy Swarm during our main residency in June and July at KONTEJNER, Zagreb and Museum of Modern and Contemporary Art, Rijeka.
We take the festival IZLOG SUVRE MENOG ZVUKA – Showroom of Contemporary Sound as a chance for testing the Emotion Recognition and Sound generation in the format of our Saturn3 performance together with Łukasz Szałankiewicz aka Zenial.
---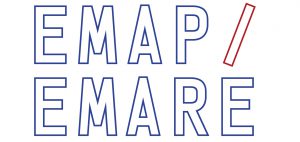 The work is coproduced at Kontejner within the framework of EMAP / EMARE and co-funded by Creative Europe.