An inspiring and challenging conference in Helsinki asking real questions about the role and future of media art in Europe. Sara Cook gave an impressive overview about the history of media art and the challenges of it.
The conference was also the perfect opportunity to meet-up and discuss with all the EMAP/EMARE artists and organizations and to get to know each other's projects. For the first time we also met the organizers of our residency from KONTEJNER.
Thanks for fantastic hosting to m-cult!
---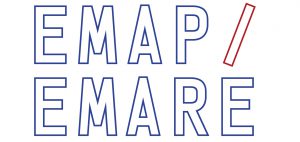 The work is coproduced at Kontejner within the framework of EMAP / EMARE and co-funded by Creative Europe.
(pictures © KONTEJNER)